Mayor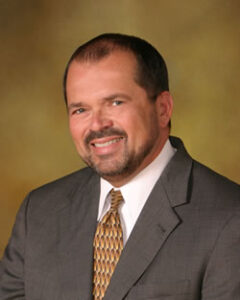 Welcome to Ottawa!
The City of Ottawa, located at the heart of Starved Rock Country, offers an enviable quality of life for residents and a delightful get-away experience to visitors. Ottawa's location in the valleys of the Fox and Illinois Rivers offers a wide variety of recreational opportunities, stunning vistas and scenic park-like settings throughout the city. The old I & M Canal and Trail traverse the city connecting to hiking and biking trails along the citys riverfronts. For visitors from the east, Ottawa is the scenic gateway to nearby Starved Rock State Park, offering either the breathtaking Canyon Route (Illinois Route 71) or the River Route (Dee Bennett Road) to this popular park and nature area.
Ottawa has a rich heritage. The early French explorers Louis Joliet and Jacques Marquette visited the area's native tribes in the 1600's. The first of the famous debates between Abraham Lincoln and Stephen Douglas occurred in our downtown's Washington Square. Heroic statues of the famous statesmen mark the site of debate in this beautiful landscaped park. Washington Square and the downtown area are now part of two National Register Historic Districts. Recently the historic eastside residential neighborhood also received National Register Historic District designation.
Ottawa is a "Blooming City", having adopted gardening and botanic arts as its downtown brand. Lush landscaping and beautiful historic buildings provide enjoyable shopping and dining experiences. Beautiful murals throughout the downtown depict scenes from our rich history. The city recently acquired over twenty acres of riverfront land at the edge of downtown and has plans for an outdoor concert venue, botanic gardens and a harbor, with opportunities for nearby residential and commercial development.
Ottawa offers a wide variety of housing both in our historic neighborhoods and more recently built residential subdivisions. Heritage Harbor of Ottawa, located at the city's east edge, offers a variety of housing options in a resort marina community featuring a 32 acre harbor, restaurant and resort amenities.
Ottawans take pride in our quality public and parochial schools. All offer comprehensive curriculum, sports and extra-curricular programs. Ottawa Township High School has won the Illinois State Music champions for the past seventeen consecutive years. The high school also houses one of the finest high school art collections in the country. Marquette Academy offers quality pre-school to high school Catholic education. Ottawa now is home to Illinois Valley Community College's Ottawa Center providing convenient college and continuing education opportunities to our residents.
The city takes economic development seriously, and over the past ten years has created over 2,000 jobs. The city's industrial park offers ready- to-build sites featuring utilities and other amenities including rail. The continued revitalization of our historic downtown and our economic development incentives offer opportunities for investors and increased job opportunities for our citizens.
Perhaps the most delightful thing about Ottawa is its sense of community. We are genuinely friendly and relaxed and enjoy sharing our city with visitors. Hundreds of our citizens serve as volunteers on various city boards, commissions and committees. Dozens of Master Gardeners and other volunteers help maintain Ottawa's beautiful parks and landscaped areas.
Enjoy browsing on the City of Ottawa's web page. More importantly, please consider a visit to Ottawa in the near future.
Robert M. Eschbach
Mayor